Saravanan Meenatchi Cast Crew Time wiki Images
Saravanan Meenatchi is a Tamil language family television serial, Directed by Praveen Bennett, Produce by R. Venkatesh Babu, lead role actors are Rio Raj and Rachitha Mahalakshmi. This serial started on 7th November 2011 on Star Vijay Tv.
Saravanan Meenatchi Cast
First Season 
Mirchi Senthil as Saravanan
Sreeja Chandran as Meenatchi
Stalin as Thamizh
SN Lakshmi
Rajasekar as Rajasekar
Kuyili as Sharadha
Ramya as Soundharya
YV Subramaniam as Vaidhyanathan
Viji Kannan
Sathya Sai /Shamily Sukumar as Ramya
Susan George as Malliga
Margaret Divya as Yamini
Suchithra /Shwetha as Sudha
Syed Anwar Ahmed as Aravind
Gayatri Bhuvanesh as Akilandeshwari
Sangeetha as Amudha
Rajkumar as Subramani
Kavin as Murugan
Manoj Kumar as Arjun
Mirchi Shah as Shah
Second Season
Kavin as Saravana Perumal aka Vettaiyan
Rachitha Mahalakshmi as Thanga Meenatchi Saravanan Perumal
Irfan/Vetri as Shakthi Saravanan
Karthik as Pandi
Siddharth as Vaitheeswaran
Nandini as Revathi aka Mynaa
Kuyili as Sharadha
Rajasekar as Rajasekar
Kumara Moorthi as Douglas
Divya / Pavithra as Tulasi Vaitheeswaran / Tulasi Anbarasu
Alagesh as Thamizh
Deepa Nethran as Sudha
Lakshmi/ Sri Latha as Soundharya
Irfan / Vetri as Shakthi Saravanan
Raghavan as Arunachalam
V. J. Chitra as Kalaiyarasi
Inba as Inba
Priya as Priya
Shyam as Gautham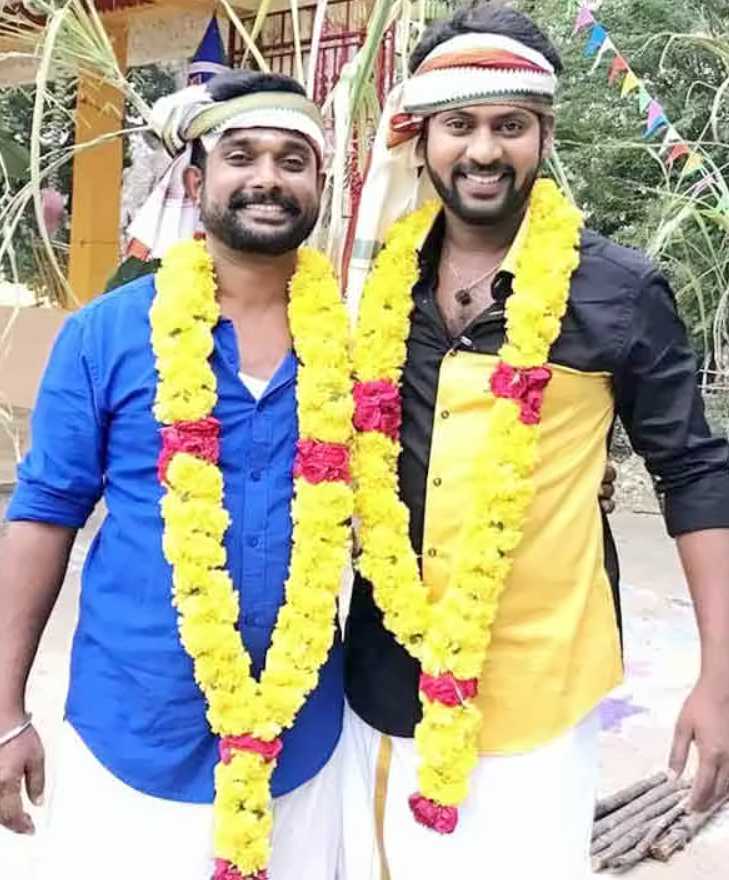 Third Season
Rio Raj as Saravanan
Rachitha Mahalakshmi as Meenatchi
Gayathri Yuvraj as Muthalagu
Sankarapandi as Sankarapandiyan
Raj Kumar as Sakthivel
Samantha as Sathyavathi
Rajasekar as Ramasamy
"Villa to Village" Meenakshi as Thangam
Ravi Chandran as Veluchamy
Deepa as Pazhaniyammal
Britto as Rathnavel Pandi
Kumara Moorthi as Kuruvilla
'Dubsmash' Vishnu as Kathirvel
Suchithra as Jyothi
Lakshmi as Lakshmi
G Gnanasambandan as Marudupandi
Shivani Narayanan as Gayathri
Franklin as Gnanamani
Anbarasan
VJ Chitra as ghost
Pavithra as Raji
Senthikumari as Deivanai
Gayatri Bhuvanesh as Anchor
Krishna Kishore as Arun
Rhema as Yamini
Production Team
Directed by: Praveen Bennett
Produce by: R.Venkatesh Babu and Syed Anwar Ahmed
Cinematography: R Saravanan
Time
First Season telecasted on 7th November 2011, the Second season telecasted star on 21st October 2013 and Third season telecasted on 18th July 2016 – Every week Monday to Friday8.30pm on Star Vijay TV.