Some Face Mask Options to Instantly Calm Your Skin!
Face Mask for Inflamed Skin You Need to Try!
Skin inflammation is a common issue, and various things can trigger it. Being out in the sun too long or taking a lot of stress can trigger skin inflammation. The redness and swelling on the face not only looks bad but is quite comfortable. There are beauty treatments to reduce inflammation, but they can be quite expensive.
However, a few DIY masks can help smoothen and brighten your skin. Try a few homemade masks if you want quick, easy solutions to soothe inflammation. Throughout this article, we discuss some masks that are very easy to make. Here you go!
Some DIY Face Masks to Soothe Skin Inflammation!
You can literally find a solution to all your skin problems in your kitchen. Sometimes, trying expensive skincare and treatments does little for your skin. Try a few remedies to fix fox skin's redness and inflammation quickly. Here are some masks to instantly soothe inflammation: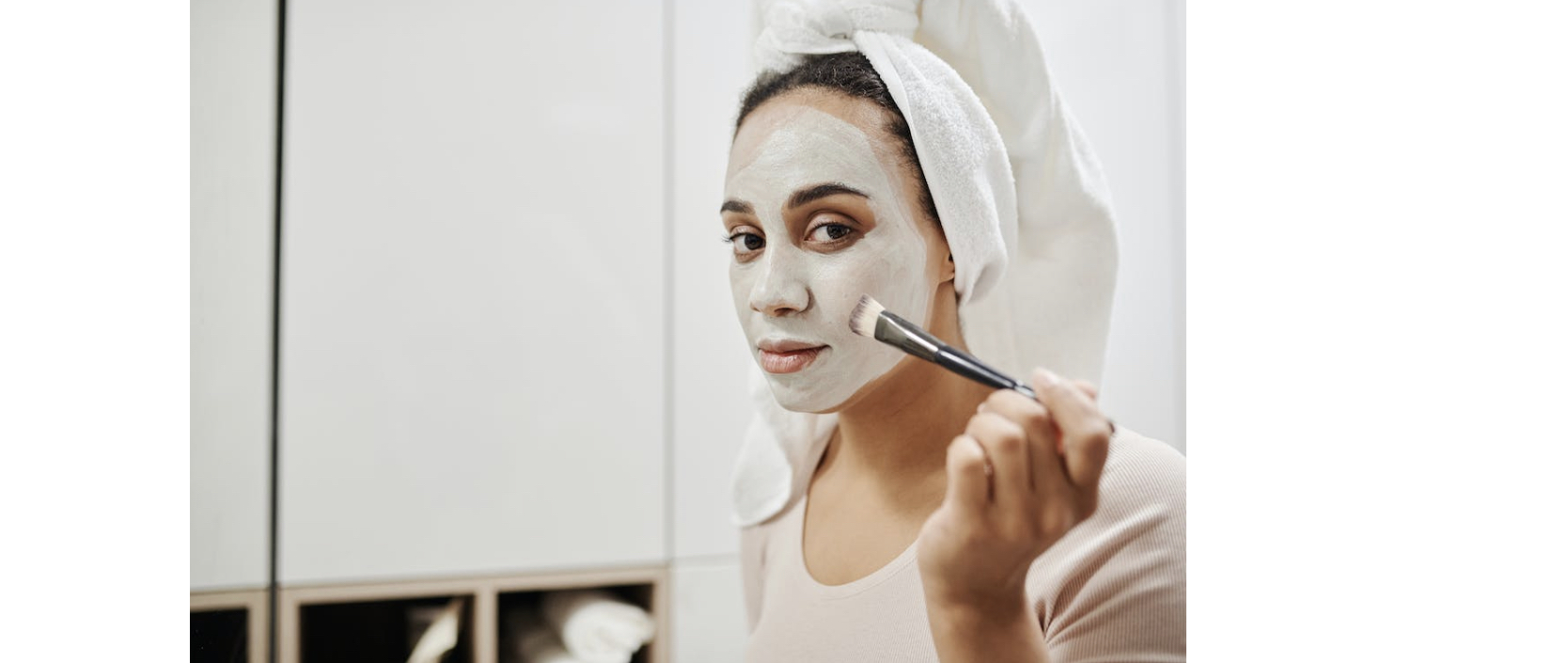 The aloe vera mask is one of the best homemade masks for skin soothing. Aloe vera is one of the best ingredients to soothe inflammation and redness. It is easily available anywhere and also effortless to apply every day.
Aloe vera can instantly calm down if you have sunburnt skin, rosacea, redness, or irritated skin. To make the aloe vera mask, you need two ingredients:
To make the mask, cut the slice of aloe vera from the middle to extract its gel. Use a spoon to separate the gel from the leaves and wipe it. Ensure aloe vera has a nice consistency before adding a teaspoon of manuka honey. Mix both things well before applying a thin layer on your face. Leave the mask on for 20-30 minutes before washing it off with cold water. You can apply this mask every alternative day to soothe your skin.
The green tea mask is one of the best to reduce redness and dullness from facial skin instantly. It helps in soothing inflammation and reduces swelling. To make the green tea mask, you need the following ingredients:
Dip two tea bags in half a cup of water to make the mask. Once the green tea is saturated in water, remove the tea bags and keep them in the freezer for 5-10 minutes. Add two teaspoons of manuka honey to green tea and a pinch of baking soda.  
Apply the mask on your face for 10-15 minutes before washing it off with cold water. Don't throw the tea bags away; put them on your eyes to reduce dark circles. You can also have anti-inflammatory foods and apply these masks to soothe inflammation faster.
The yogurt mask is great if you want to apply a deeply nourishing mask on your face and calm redness. It not only enhances the skin texture but also deeply hydrates the skin. After applying this mask, your skin will feel much softer and moisturized. Here are some ingredients you need for this mask:
●
Two teaspoons of yogurt
●
A teaspoon of raw honey
Add a teaspoon of honey to two teaspoons of yogurt and mix well to make this mask. Mash half the avocado and add it to the honey and yogurt paste. Mix everything until it forms a smooth paste, and apply an even layer on your face. Keep the mask on for at least 15-20 minutes before washing it off with cold water. You can apply this mask twice every week to get glowing and moisturized skin. Follow with gentle skincare to boost the skin's glow.
Additional Tips to Reduce Skin Inflammation
Do tomatoes cause inflammation in the body? There are a lot of external factors, foods, and diseases that can cause body and face inflammation. However, you can tackle inflammation with a few tips. Here are some additional tips to control inflammation:
If you want to control and fix skin inflammation faster, it is essential to ice your face. You can splash cold water on your face or run an ice cube. However, it is essential not to do it over because the intense cold can cause your skin to be sensitive.
Eating inflammatory foods is one of the worst things you can do when experiencing inflammation. Excessive sugar, salt, oil, or fats can trigger inflammation. Hence, reducing your intake of such foods and replacing them with anti-inflammatory foods is essential.
One of the biggest causes of skin inflammation is exposure to the sun. Of course, you cannot stop going out in the sun, but you can protect your skin. It is essential to apply sunscreen every day to block UVA/UVB rays from damaging your skin. Apply sunscreen with SPF 50, at least with PA++ protection. Apply good sunscreen on your face and neck to avoid skin inflammation.
Skin inflammation is quiet in people with sensitive skin, as any product can react very easily. On the other hand, excessive sun exposure can also cause a lot of damage, weakening your skin's barrier. Apply DIY face masks to prevent skin inflammation, and never forget the sunscreen. Icing is also a great way to soothe your skin instantly